Master in Digital Fashion
An ongoing program that we created and now direct at IED Madrid, where we explore the future of digital fashion from a cultural and critical point of view.
The impact of new technologies on society is opening the way to new ways of understanding, producing, distributing, communicating and consuming fashion.
The Master in Digital Fashion of IED Madrid responds to the needs generated by this great transformation process, combining creativity and technique, from physical to digital.
Mar Roldán, alumni Master Digital Fashion IED 2023
Carlos Soler, alumni Master Digital Fashion IED 2023
Our students become creative technologists capable of navigating the entire process of creating a digital collection: from conceptualisation to user experience, with a critical design, culturally relevant and sustainable point of view.
This master's degree was created in response to a changing world where the physical has become obsolete and we need to create more immersive experiences with the digital. A world where our senses are heightened, our bodies cyborg and our fashion more innovative than ever.
Masterclass with Johanna Jaskowska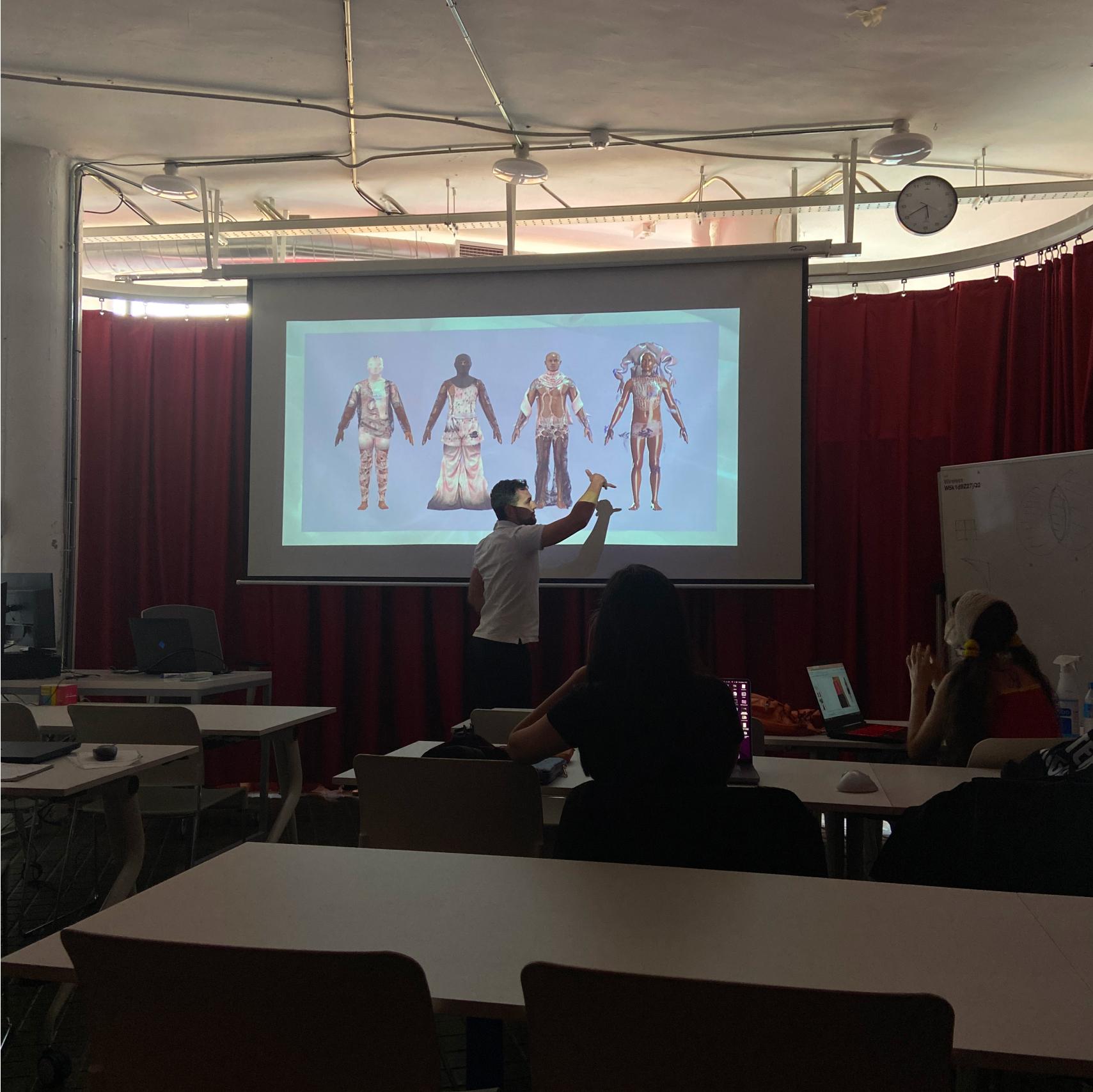 Student presenting their work in class
The master's degree is structured around a project-based learning methodology through three consecutive design projects: digital collection, virtual universe and extended realities. Each project is directed by a professor that guides its development, providing practical knowledge, setting different phases and objectives and providing creative support to the students from a critical and constructive stance.
The projects are accompanied by critical technology classes, in which the students learn how to use different software programmes together with working professionals to make their creative vision a reality.
In addition, we will have a series of theory classes from experts in the sector -philosophers, artists, designers, managers and creatives- to develop a personal, critical and positioned view in the panorama of digital culture.
All the learning acquired throughout the course is materialised in the Master's Project Thesis, a research, design and production project that serves as a first step towards the professional world within the digital fashion sector.
Pilar Serrano, alumni Master Digital Fashion IED 2023
Paola Banda, alumni Master Digital Fashion IED 2023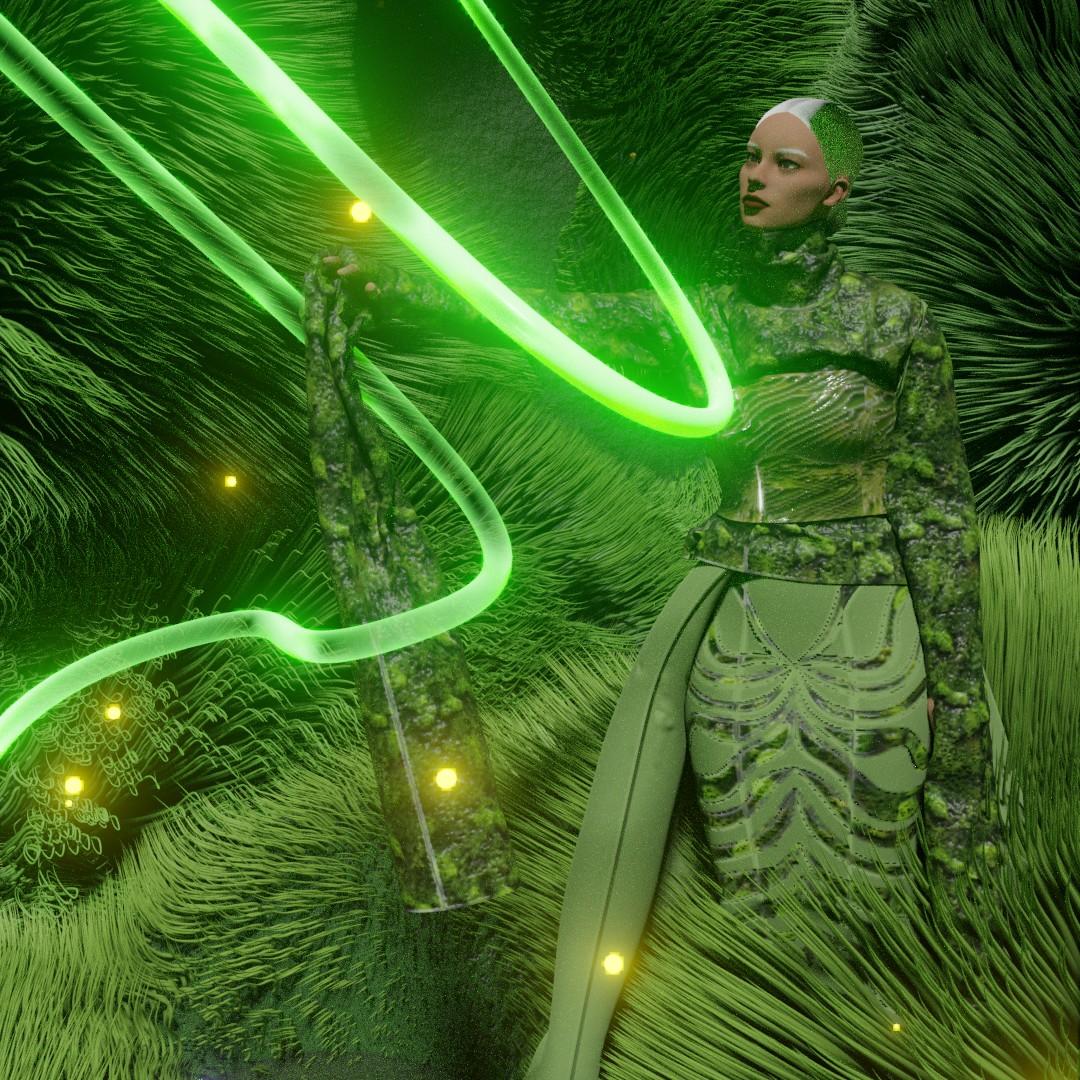 María Badules, alumni Master Digital Fashion IED 2023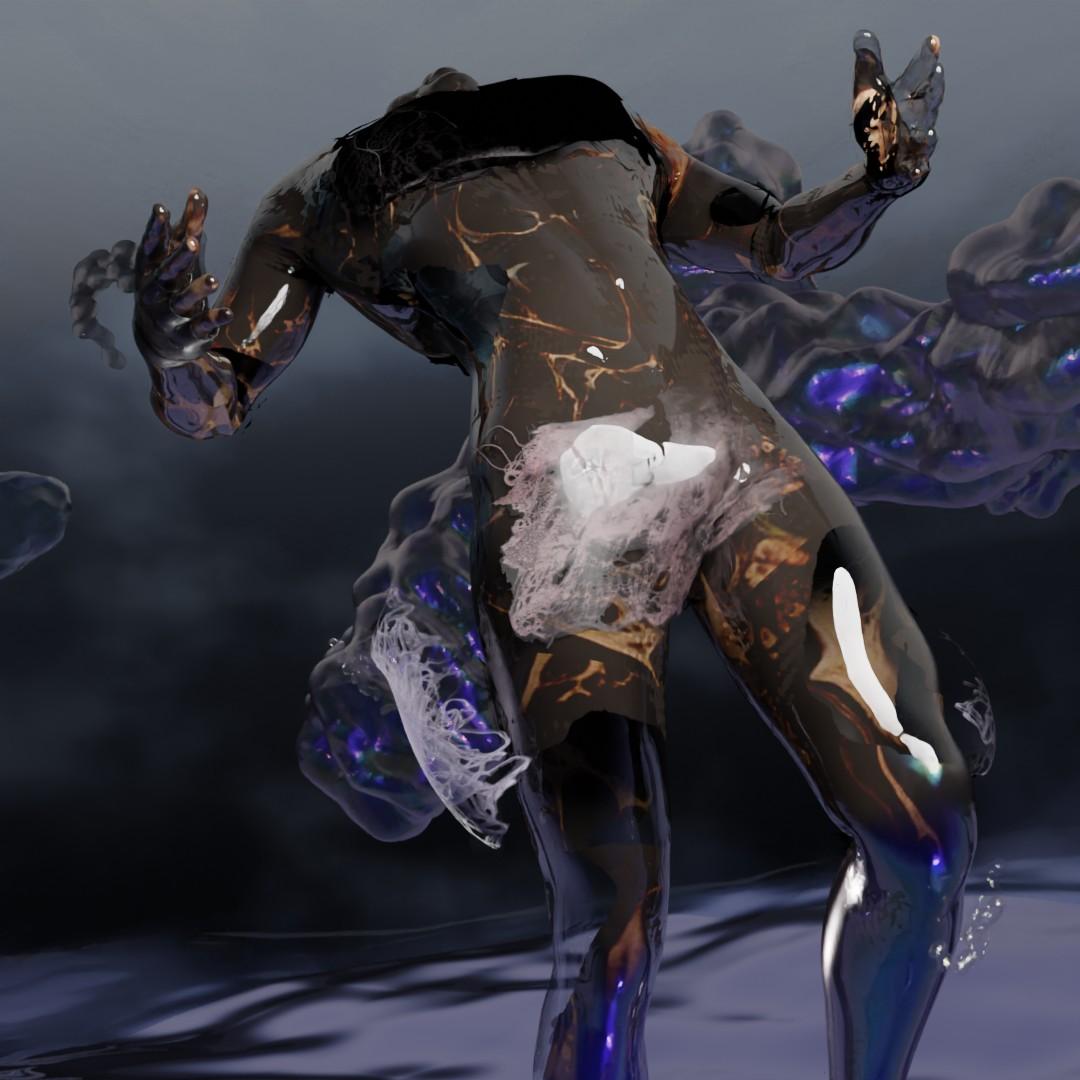 Unai Pinillos, alumni Master Digital Fashion IED 2023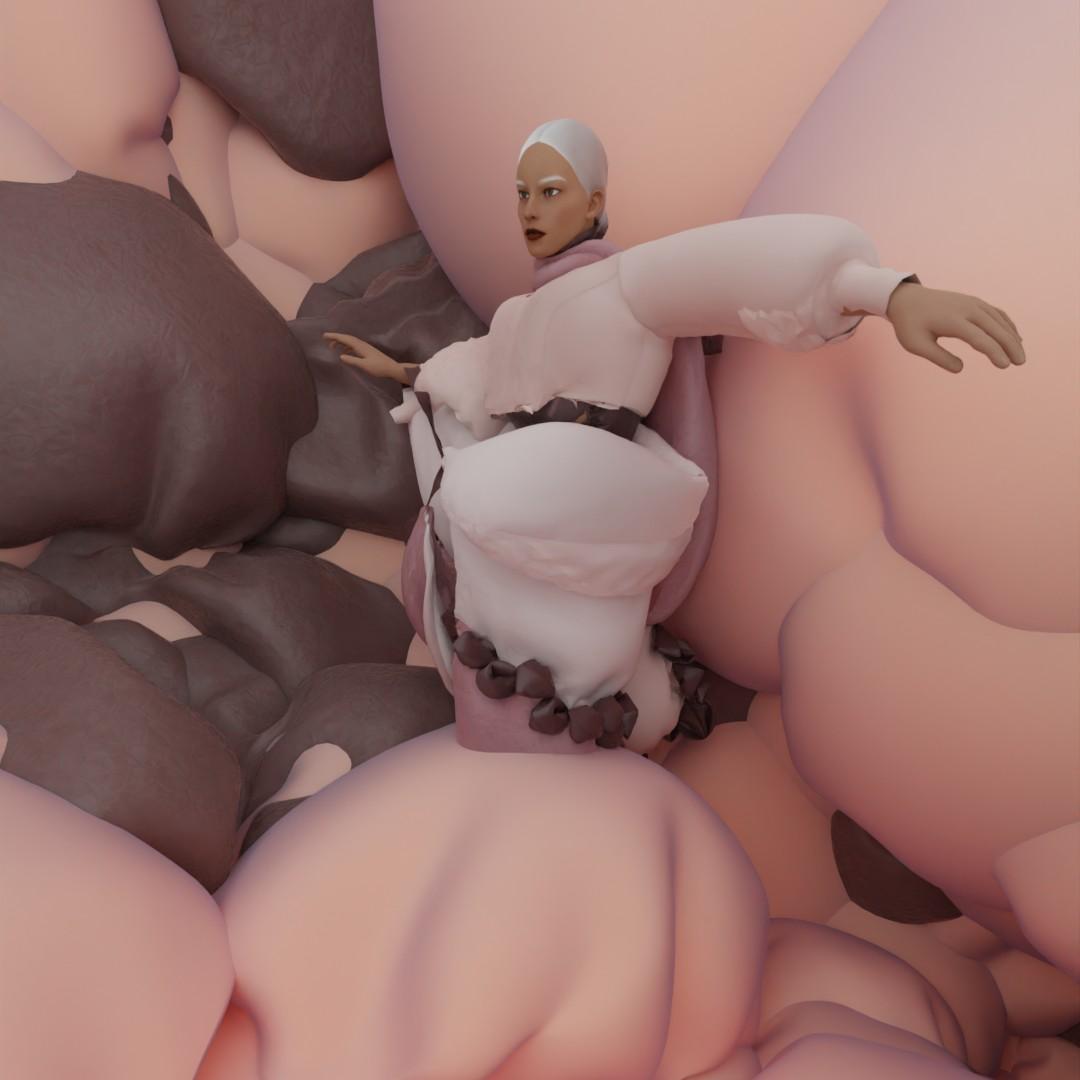 María Badules, alumni Master Digital Fashion IED 2023
Carlos Soler, alumni Master Digital Fashion IED 2023
UNIVERSITY
IED Madrid - Istituto Europeo di Design
YEAR
2022-ongoing
LOCATION
Madrid, Spain
PROGRAM LEADERS
HYPER STUDIO
GUESS LECTURERS
Aida Salán Braw Haus Caesar Arenas Casa Antillón Cris Argüelles Enrique Agudo Joel Blanco Johanna Jaskowska Mayte Gómez Nacho Martín Pauline Canavesio Teresa Rofer
TEACHING STAFF
Adrián Besada Alejandro Romero ALV Adina Andrea Muniáin Clara Escalera Clara Harguindey Daniel Pecharromán Diego Gómez Diego Iglesias Felina H.DB Pablo Aragón Pau Jiménez Pepe Castelo Lara Marín Lola Zoido Mit Borrás Rachel Lamot