MIX
Interactive digital urban art installation located on Madrid's Gran Vía. A real glitch in the city, curated by Whitelab Gallery.
This 625,000 pixel screen acts as a large digital urban mirror. MIX displays the image of Madrid's Plaza de España, where it was installed for two months, in real time. Thanks to a motion sensor, the image is constantly distorted by all the organisms that pass in front of it -people, cars, birds, clouds- generating a glitch in the city. These distortions are impossible to control or predict, they depend on all the physical factors that surround the screen and, therefore, produce a unique and unrepeatable image at each instant. The square thus becomes a mutant landscape, altered by the action of the beings who inhabit it.
In the current moment, in which the manipulation of data is an increasingly common practice in the digital environment, this piece draws a bridge between the physical and virtual worlds, reflecting on our capacity to control digital media.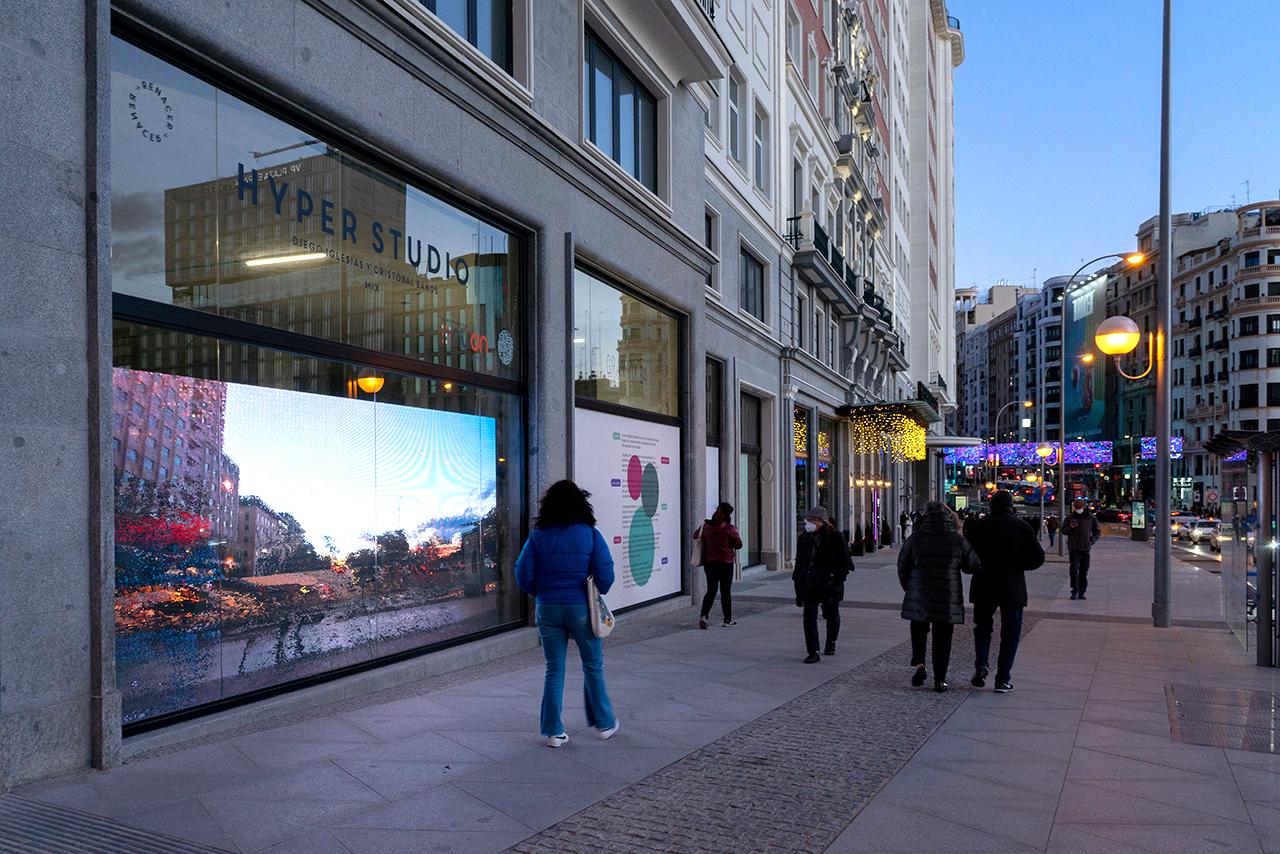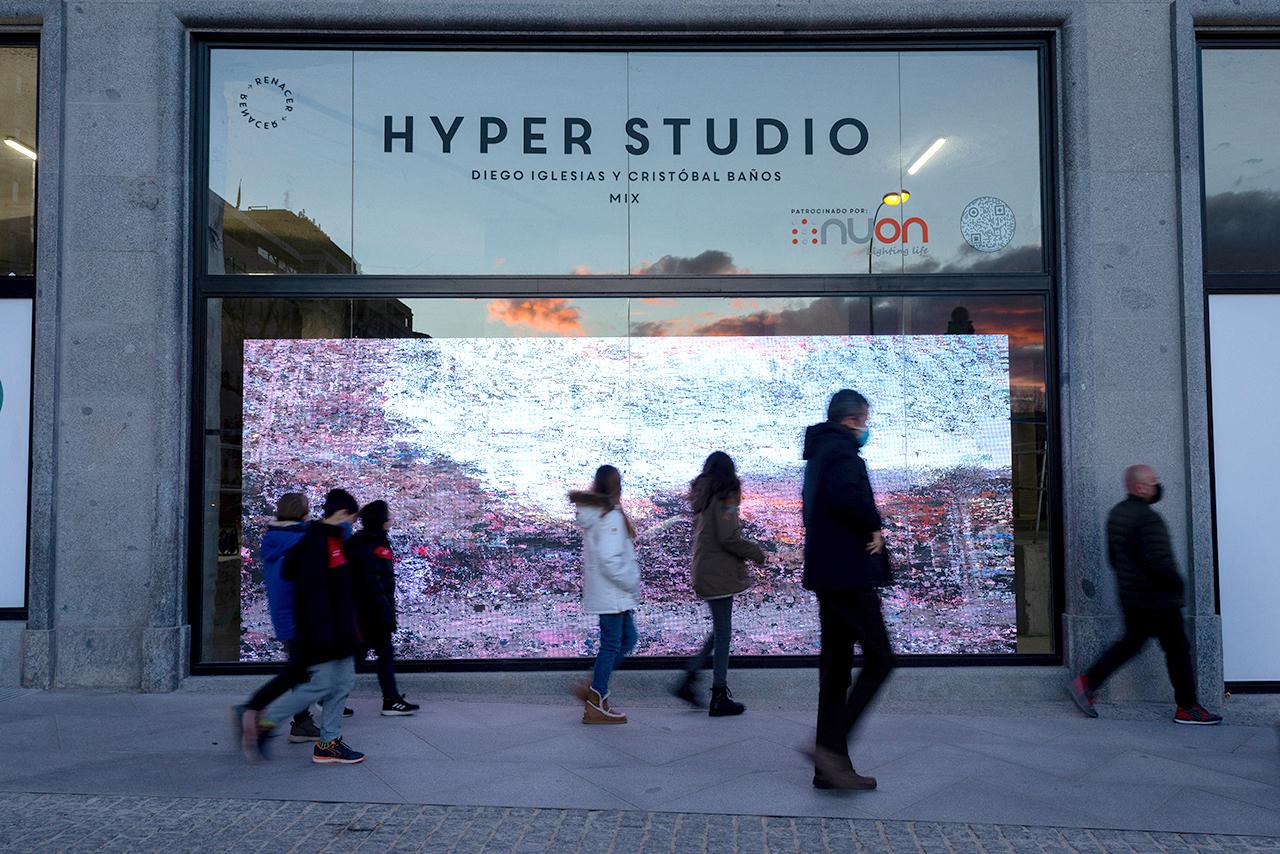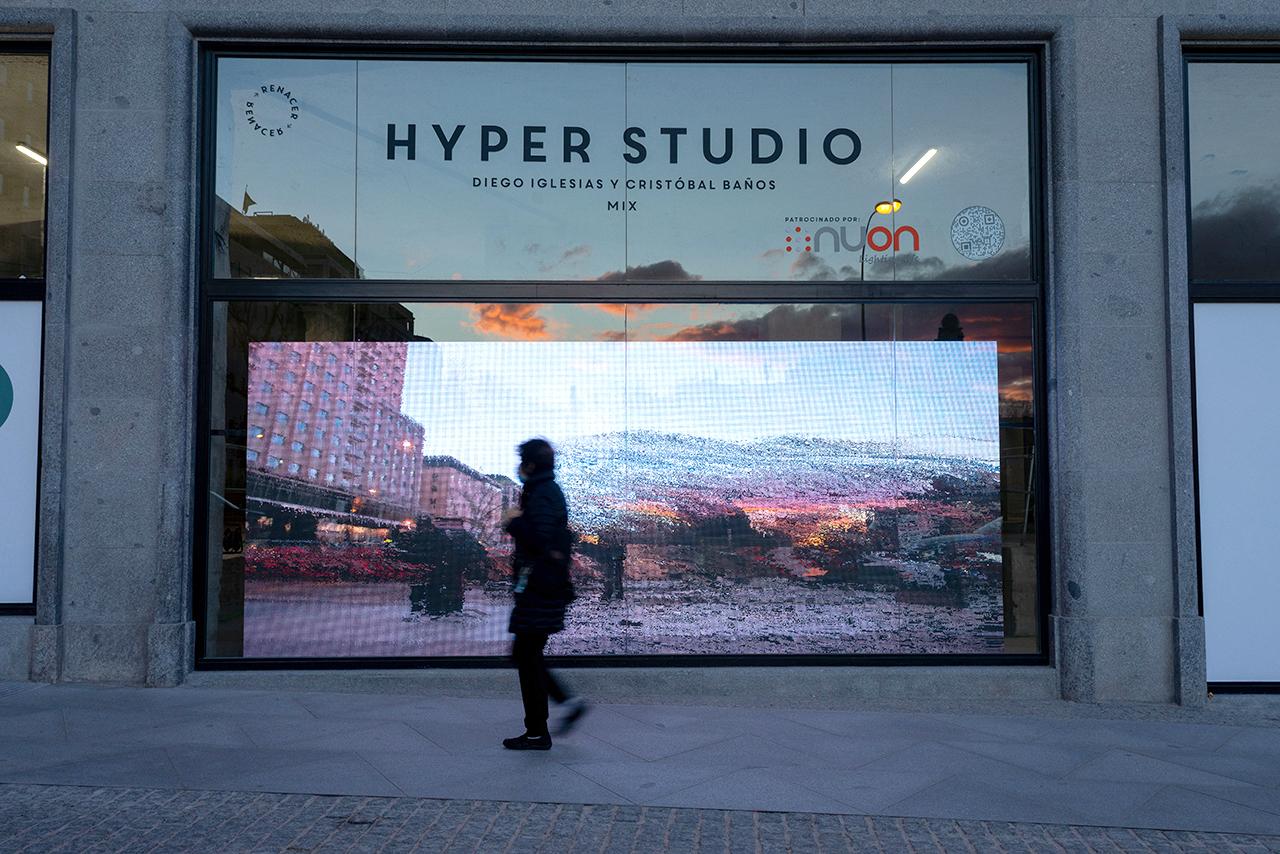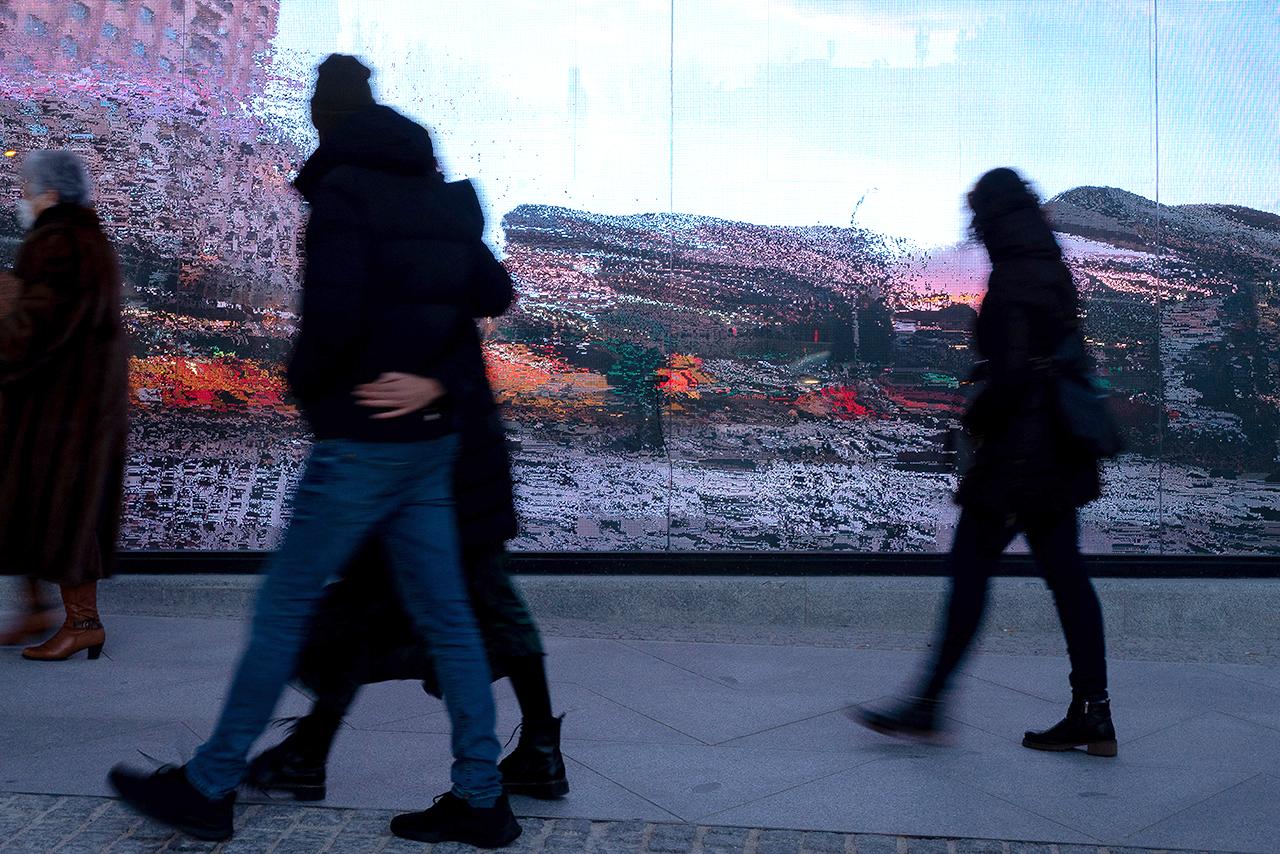 SPACE
Shop windows of the Edificio España, Gran Vía 84
CURATED BY
Whitelab Gallery
ARTISTS OF THE EXHIBITION
Hyper Studio, Ignasi Monreal, Lola Zoido, PichiAvo, Suso33, Taquen
PHOTOS
Carlos Boville and Daniel Dominguez
YEAR
2020-21
LOCATION
Madrid, Spain